About
Welcome to Road and Trail, a website I developed to share my perspectives on, and experiences with motorcycling. The name "Road and Trail" was chosen to reflect that the website focusses on both road and trail riding from a recreational perspective. Mainly I created this website because of my long interest in motorcycling and for something to do. I'll create new content as I am able to do so. I hope you like the website.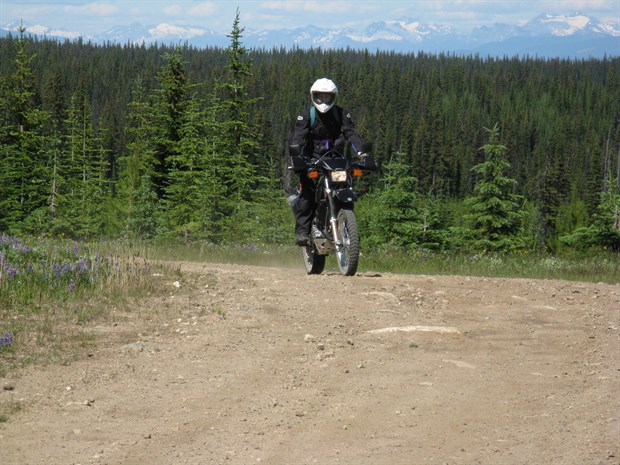 This website focuses mostly on BC motorcycle rides that I have done - paved road (highway, backroads), dual sport / adv (mixed) and trail (dirt, off-road). There is some overlap in these ride types. For example, the dual sport / adv rides may contain sections of pavement as well as sections that are suitable for dirt bikes. The paved road rides are predominately pavement, but some may contain short sections of good gravel road. Consider all the information when deciding if the ride is suitable for you and your bike. Often you can choose to just ride a portion of the route. Currently, the rides that are documented on this site are all in the southern interior of British Columbia, although I have ridden in other parts of BC as well as in Alberta and in a few of the north-western US states.
There are some bike reviews, mostly of bikes that I or family members have owned, but some are of bikes that I have only test ridden. I've also added some guides and service information for a few motorcycles (see the Article Listing).
This website replaces another motorcycle website that I created and was online for a number of years: Motor Sport Rider (motorsportrider.net).
For this website to function and display properly you need to have cookies and JavaScript enabled. It is also recommended that you use a newer browser version.
Now, a little bit about me...
I started riding many years ago, and I have owned many motorcycles over the years including dirt bikes (ex. MR175, XR200, XR200R), dual sport (ex. DR350S, KLX250S, DR650SE) and street (ex. 550 Seca, NT650, VFR750, V-Strom 650, ...). I (and my family) have owned others, and I have ridden many more. My main ride is a 2010 Suzuki DR650SE, though I ride a DR200 quite a bit and sometimes a CBR250RA. I recently bought a Honda CRF250F for more fun on the rougher trails, and I was planning to buy either a CRF300L or a KLX300, but that will likely have to wait until next season by the look of things.
I'm a recreational rider. I ride solo quite a bit, exploring backroads, forest service roads and trails. I also enjoy riding the twisty, scenic secondary highways. I usually try to avoid the main highways. I've done a number of multi-day motorcycle trips. I also ride with family members frequently. In the past, I would often commute by motorcycle, but these days I don't ride in the city much except to get out of it.
I perform most of the maintenance and minor repairs on my (and my family member's) motorcycles, and I have done so for many years. There's a certain satisfaction in doing the work yourself, and you can save yourself quite a bit of money. A lot of the maintenance tasks are not difficult, and you can be sure that the work is done correctly which is not always the case when you take it to some bike shops, unfortunately.
That's it for now.
Have fun and ride safe,
Road and Trail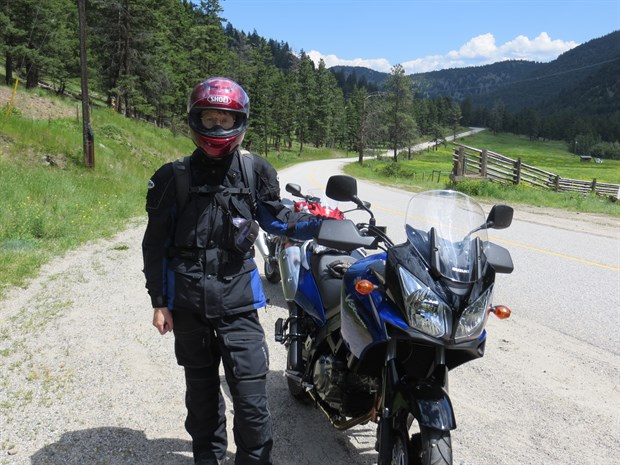 Green Mountain Road near Penticton, BC