Ride: Merritt to Brookmere via Coldwater Road
A very scenic riding route with multiple views of the Kettle Valley Railway and Coldwater River. This backroad is all paved and is quite twisty.


Last Ridden: 2012
Province: BC
Region: Thompson-Nicola / Okanagan-Similkameen
Route Type: paved backroad
Riding Surface: pavement (100%)
Suitable For: all street legal motorcycles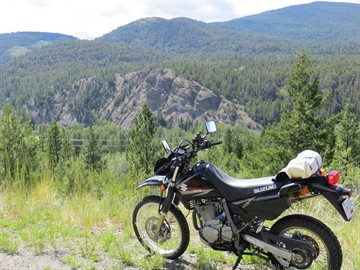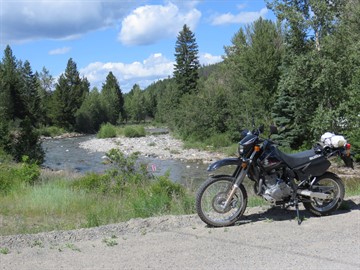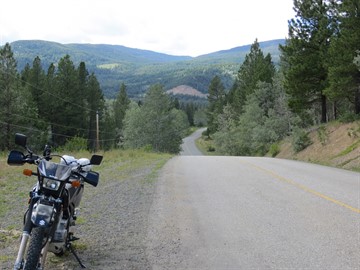 All Photos
0 km - Chevron station in Merritt
5.1 km - Coldwater Road
The road is paved from Merritt to Brookmere. The pavement was in good condition when last ridden. The road is very twisty and well suited for motorcycles, especially sport bikes. The speed limit is 60 km/h. The road climbs a fair amount after leaving Merritt, but drops down to the valley bottom further on. There are views of the valley, Coldwater River and the Kettle Valley Railway (KVR). You can access the river off Gillis Road at 33 km (0.3 km to river) as well as various locations further south.
35.8 km - road crosses under the Coquihalla Hwy (you can enter the highway here); looks like there is some undeveloped campsites along the river
- the road narrows and then ascends the mountain side; good views
46.3 km - Brookmere - KVR water tower; easy KVR access as the railway line runs next to the road
47.5 km - intersection - Brookmere Road (and KVR access) to the left
There were wildfires, floods, road and bridge washouts in the area in 2021. Coldwater Road was closed temporarily due to these events. Merritt was evacuated due to floods. Check conditions before traveling the route.
Brookmere to Princeton - Brookmere Rd, Coley Rd, Coalmont Rd
All Photos